Información oficial de la empresa: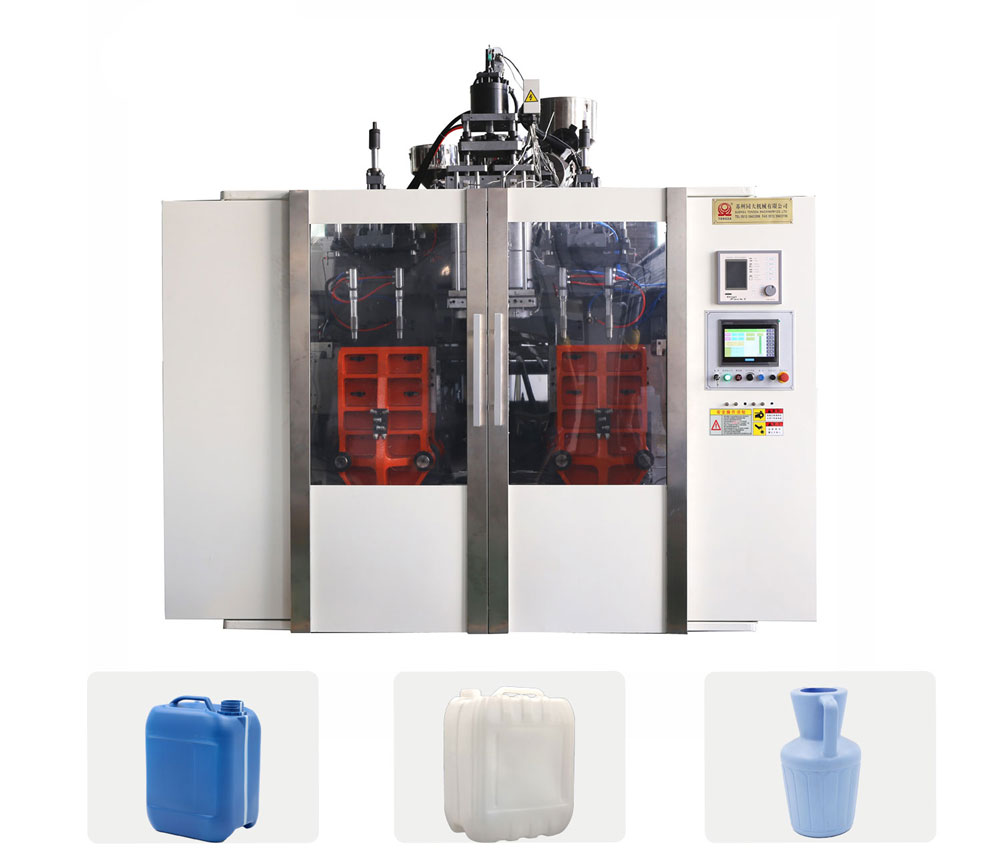 Esta es nuestra máquina de serie normal. Es estación única. Esta máquina es adecuada para el producto de apilamiento, bidón. Puede equiparse con varios cabezales de terrajas y también es adecuado para productos pequeños. Las partes principales de esta máquina están diseñadas y fabricadas por nosotros mismos. Hacemos la I + D independiente y la inspección. Si tiene otros requisitos especiales, podemos brindarle servicios personalizados.

Specification
Station
 
Double
Max.product volume
L
12
Dry cycle
pc/h
700*2
Output of HDPE
kg/h
130
Weight of machine
kg
11000
Size of machine(L*W*H)
m
4.3*2.96*3.1
Die head
Max.die diameter
mm
120
Die head heating
kw
15
Die head heating zone
 
7
Clamping Unit
Platen distance
mm
240~620
Mold moving stroke
mm
550
Clamping force
kn
158
Extruder Unit
Screw diametre
mm
90
Screw length/diametre ratio
 
25
Screw heating power
kw
17.4
No.of heating zone
 
4
Power Unit
Oil pump motor power
kw
15
Screw motor power
kw
37
Total power
kw
78.5
Remarks
Air consumption
m³/min
0.8
Blow pressure
Mpa
0.6
Cooling water pressure
Mpa
0.3
Water consumption
L/min
60
Max size of mold(W*H)
mm
540*500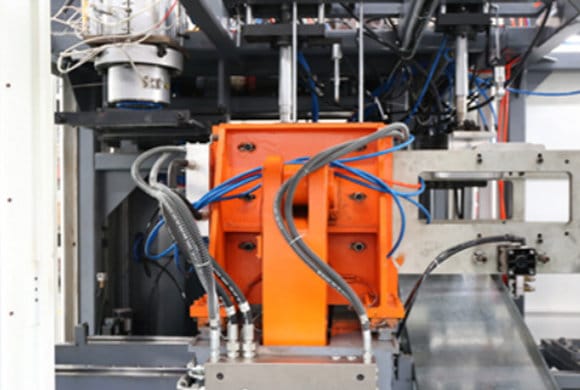 Fuerte fuerza de sujeción, movimiento del molde rápido y estable, fuerza de sujeción uniforme, larga vida útil de la placa del molde. Posición del orificio de diseño de plantilla científica adecuada para una variedad de instalación de moldes.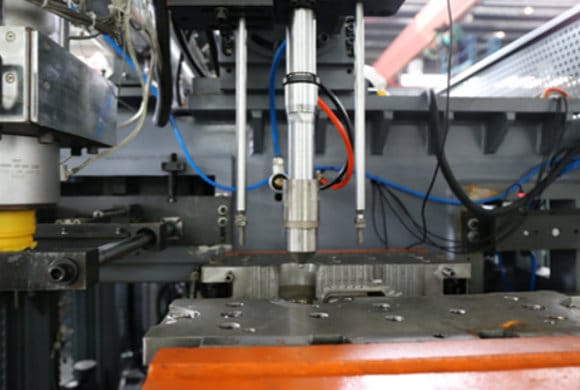 Up blow needle suit (single head to muti head) , suitable continous head machine. Blow pin design suitable, it can realize better cooling and cycle blowing air.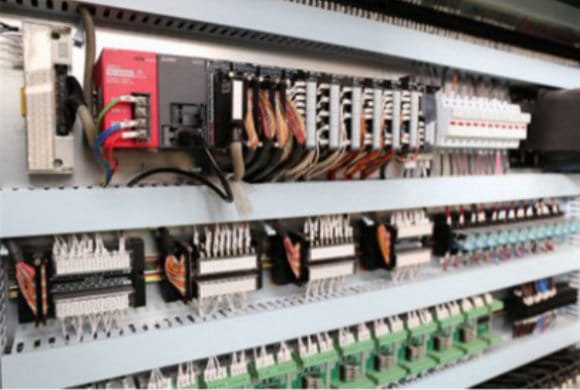 Mitsubishi PLCsystem y control de interfaz hombre-máquina (idioma chino e inglés). Funcionamiento de la pantalla táctil. La configuración de parámetros, el cambio de parámetros, la búsqueda, el monitoreo, el diagnóstico de fallas y otras funciones se realizan mediante la pantalla táctil.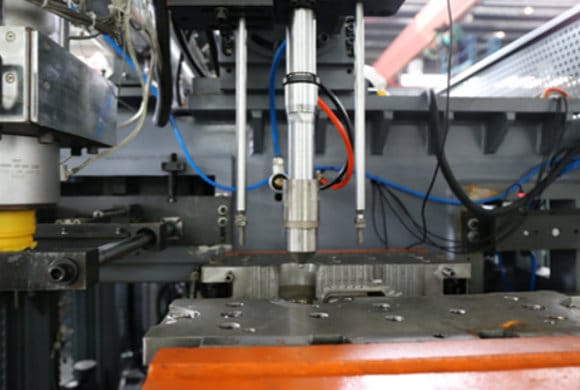 El sistema de control hidráulico utiliza tecnología servocontrolada para controlar los movimientos de los actuadores y todos los elementos utilizados en el sistema hidráulico son marcas famosas, tiene las siguientes ventajas: respuesta rápida y alta eficiencia energética. El sistema hidráulico opcional podría ahorrar aproximadamente un 50 % de energía.